After more than 20 years of construction and development, BrainGroup has become one of the leading units in the field of corporate governance consulting, executing business strategies, training personnel in various fields, coaching businesses. , hiring personnel, leasing business administration software and developing investment with member units: BrainMark, BrainWork, BrainCoach, BrainSoft, BrainEco, BMG Business Training, International Management Institute ….
BrainGroup appreciates the achievements of today and the dedication of each member of the BrainGroup family. Understanding and acknowledging the efforts and efforts of staff and consultants, BrainGroup regularly organizes rewarding activities to encourage the spirit of the teams and individuals who have made great efforts to Company development.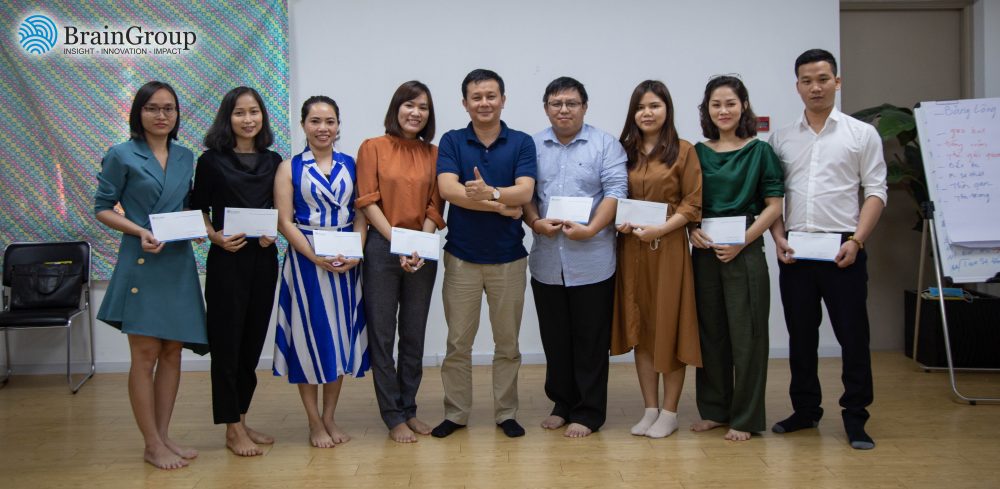 BrainGroup's reward program is not held at a fixed time but usually after teams complete projects, in team building programs, etc. with the full participation of BrainGroup members.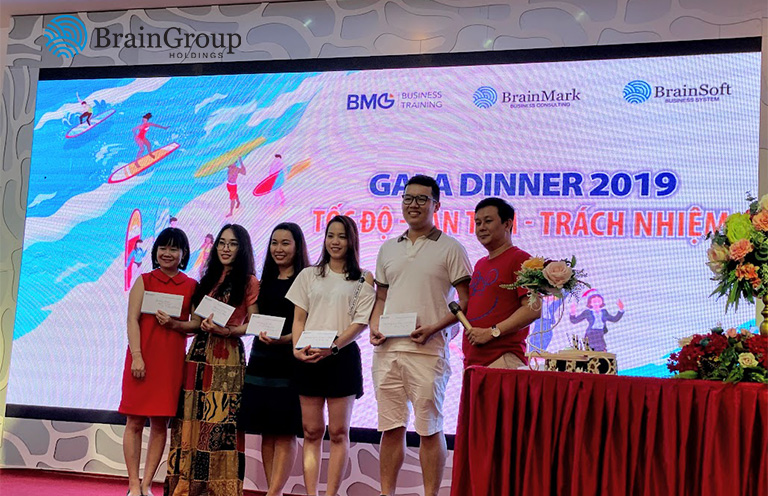 In the rewarding program, In addition to the compliments, Chairman of the BrainGroup – Mr. Nguyen Thanh Tan also thanked the brothers and sisters for their positive contribution to the company. At the same time, he also believed that all of BrainGroup's staff would work together to develop the company to become stronger and stronger. You are highly appreciated for the company that facilitated, supported, guided the completion of the work and promised to make more efforts for the company's common goals.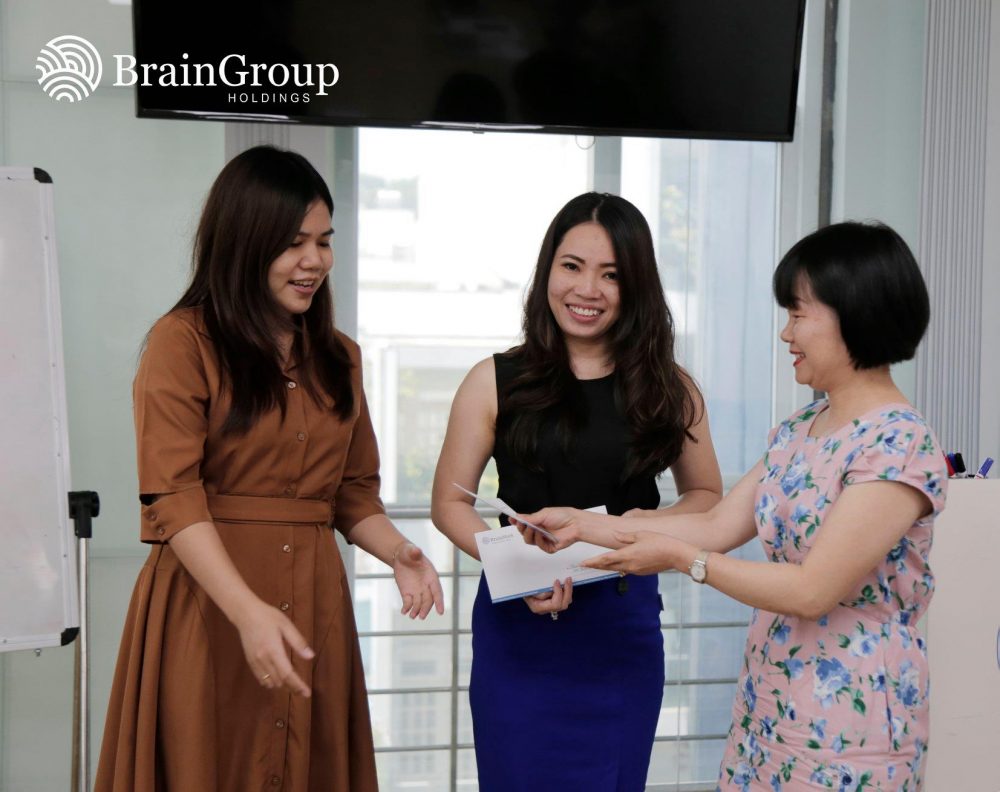 In addition to rewarding activities, BrainGroup also organizes team building programs, annual travel tours for employees to connect with the team spirit as well as share and encourage all to strive for common goals, for the company's sustainable development.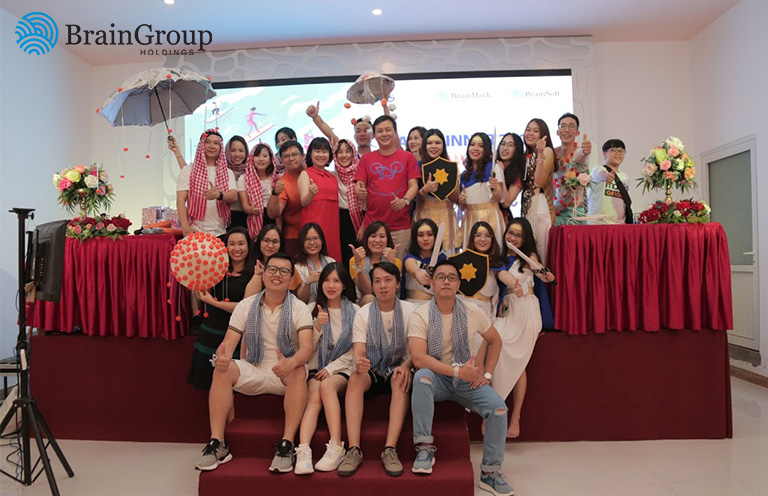 Team BrainGroup