BrainMark Vietnam visited the headquarter of PetroVietnam Camau Fertilizer Joint Stock Company, which is located in Lot D, Ward 1 Industrial Park, Ngo Quyen Street, Ca Mau City on the 11th of January, 2022, in order to participate in the kick-off ceremony for the consulting project of building Job Description and Competency Assessment System.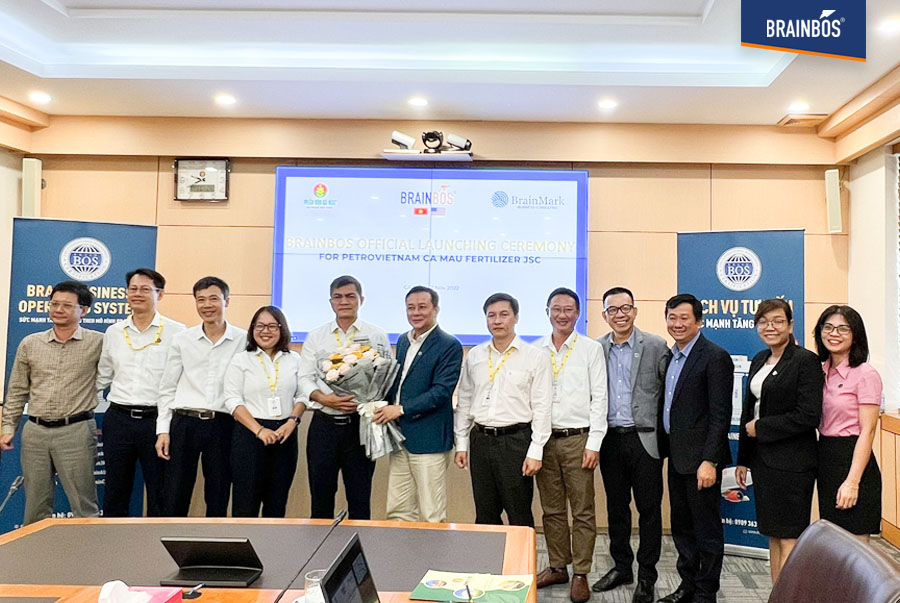 For the meeting's participation, attendees of PVCFC include:
Mr. Van Tien Thanh – General Director
Mr. Tran Chi Nguyen – Deputy General Director
Mr. Nguyen Ngoc Buu – Head of Human Resources Management Department
Ms. Nguyen Thi Chuyen – Human Resources Manager
Ms. Do Thi Hoang Phuong – Member of Human Resources Management Department
And other department managers of PVCFC.
And BrainMark had the following participants:
MBA. David Tan Nguyen – Chief Strategy Officer of BrainMark Vietnam
Mr. Nguyen Hai – Deputy General Director of Brain Group
Mr. Truoc Quoc Bao – Deputy General Director of Brain Group
Ms. Phan Thi My Hanh –  Project Specialist
Ms. Le Thi My Hoa – Project Specialist
Ms. Duong Thi Kim Trang – Project Specialist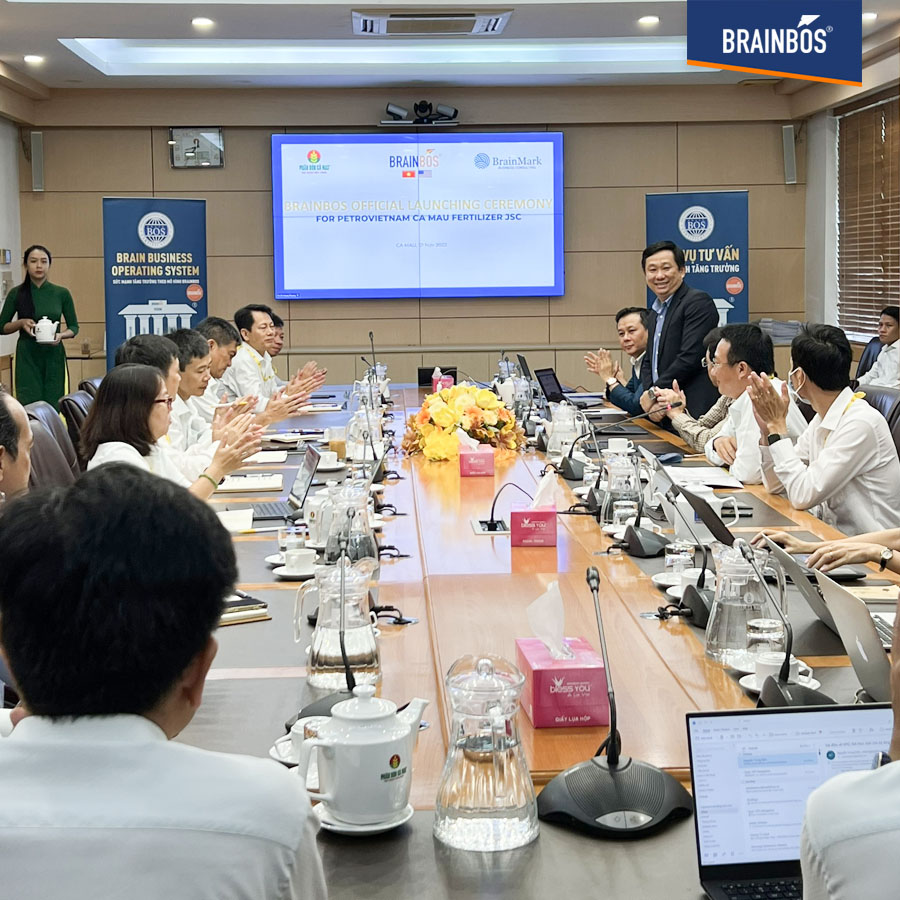 According to the Board of Directors of PVCFC, the reason PVCFC made a decision to cooperate with BrainMark Vietnam is because BrainMark Vietnam has a clear governance model and a methodical implementation method. More importantly, it is committed to a lifetime warranty for customers without any additional costs, which makes Brainmark Vietnam outstandingly different from other governance consulting units in Vietnam.
PVCFC cooperates with BrainMark Vietnam for the following two consulting parts:
Constructing job descriptions is a part of consulting content when building company and departmental structures.
Constructing a capacity assessment system (BrainCOM).
Also known as the BrainBOS Growth Model, BrainCOM is regarded as a Capacity Assessment Tool that allows businesses to appoint the right candidates to the right positions. Moreover, corporations can easily proceed in recruitment, training, and salary payment based on their capabilities, as well as design a proper promotion and inheritance team, when using the BrainCOM tool.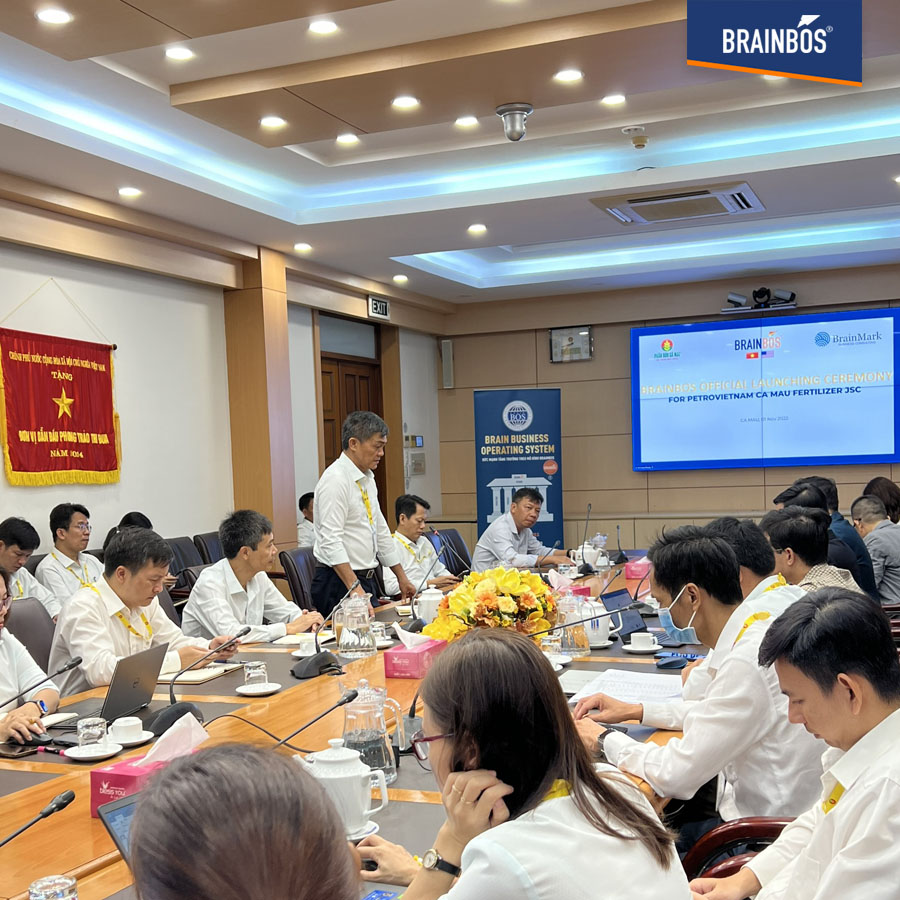 Furthermore, BrainMark Vietnam not only introduced project team members and presented the project implementation timeline but also discussed organizational structure with the PVCFC project team and, at the same time, had a training session on the competency assessment system and job description-building method.
After the training, the project team from BrainMark Vietnam will work with PVCFC to implement the next phases of the project as agreed on the timeline.
BrainMark Vietnam is so thrilled to have gained the trust and appreciation of PVCFC after experiencing several rounds of examination by the PVCFC Appraisal Board, which serves as the basic foundation for the mutual collaboration on this consulting project.
BrainMark Vietnam expects the consulting project to build a job description and competency assessment system together with PetroVietnam Camau Fertilizer Joint Stock Company to run smoothly, successfully, and be completed on schedule.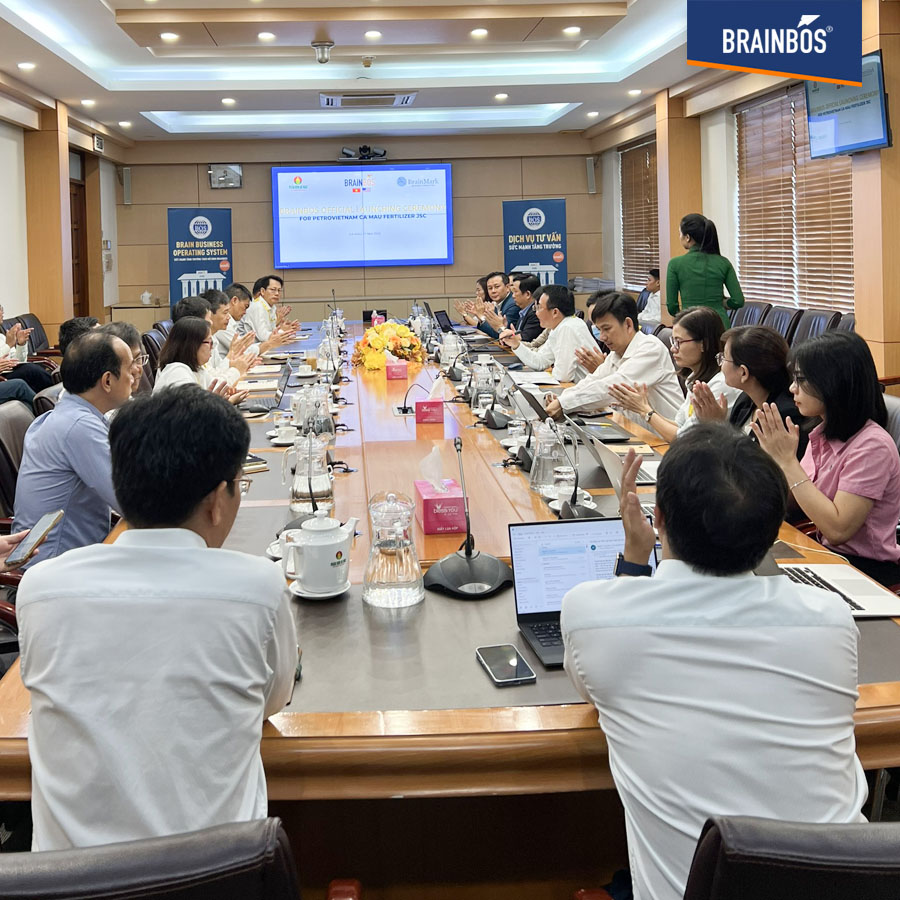 PetroVietnam Camau Fertilizer Joint Stock Company (PVCFC), which was formerly known as PetroVietnam Ca Mau Fertilizer One Member Company Limited and is directly under the Vietnam National Oil and Gas Group, was established in 2011 to manage and operate Ca Mau Fertilizer Plant and has officially operated under the joint stock company model since the beginning of 2015. PVCFC is an enterprise that has the following main functions and business lines served primarily in the agricultural sector: manufacturing, trading, importing and exporting fertilizers, and petroleum chemicals, with the mission of providing highly nutritious fertilizer lines suitable for a wide range of crops and soils to millions of farmers. Besides, applying technological advances from the petrochemical sector helps PVCFC enhance business efficiency while also contributing to the transformation of the country's agricultural economy toward sustainable green growth.
Core Value: Pioneering – Responsibility – Thoughtfulness – Harmony.
Vision: Become the regionally top-ranking corporation in the fields of production, sales of fertilizers, and nutritional solutions for plants.
Mission: To pioneer nutritional solutions for plants in order to contribute to ensuring stable fertilizer supply and food safety. 
BrainMark Vietnam.